School Officials
Attempts have been made to record the names of those who held the office of Head Girl, Head Boy or the Deputies within living memory. Can you help to complete the list or put right any errors? You might even be able to tell us of earlier incumbents. Please email Lesley Wood malcolmswood@blueyonder.co.uk if you have any information, thank you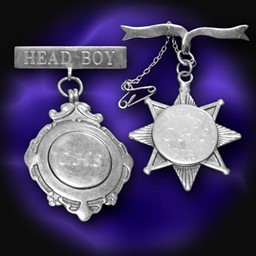 Don't forget we are looking for content for the next edition of The Crossleyan. If you have anything you would like to contribute about your school day memories and would like to be considered for the next magazine please get in touch. We have introduced a "Bits and Pieces" page made up from snippets of information, odd memories and old photos sent in by past students, perhaps you could contribute to this if you don't feel like writing a complete article.
Also if you want to send us items about special school reunions or news you want us to announce to old Crossleyans let us know. Articles needed by the beginning of March 2024 please.
Submissions can be e-mailed directly to the Secretary / Magazine Editor.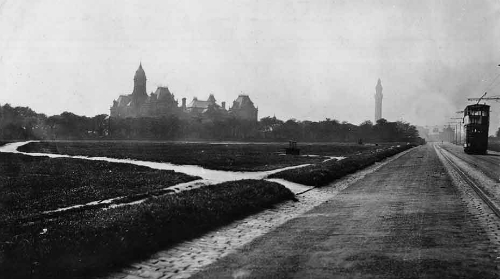 A tram coming down the moor from the school in the 1910s has the road to itself apart from a distant pedestrian.  The school and Wainhouse Tower dominate the skyline. Photo as used in 2015 Magazine in an article by Trevor Hartley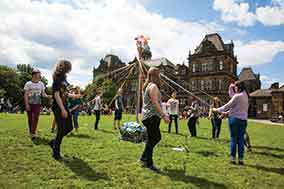 150 Years – A time to celebrate School Celebrations 2014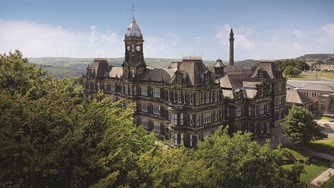 ​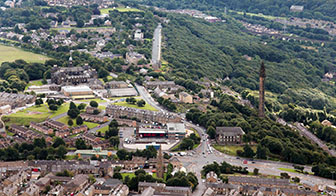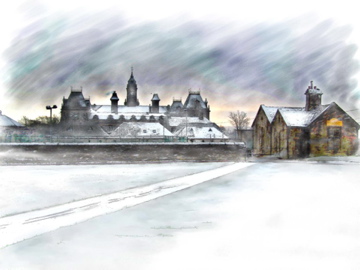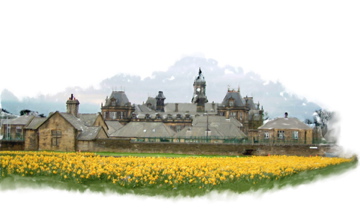 Mappa Mundi

Interesting Links
From Weaver to Web - Online Visual Archive of Calderdale History
- 1) The Crossley Family
- 2) The Orphanage
- 3) Crossley & Porter School
Crossley Heath School - Wikipedia